Boosting Infrastructure – Budget 2022-23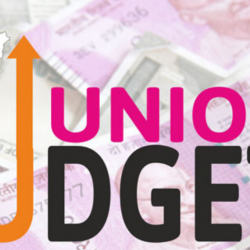 It would be apt to term the Budget, 2022-23 presented by the Hon'ble Finance Minister as "Atmanirbhar Bharat- Revisited". Notably, the "Budget 2022" has been welcomed warm heartedly by the Infrastructure Industry. It has been heartening to see that the Government has made an attempt to deliver a "nation-building Budget" which primarily focusses on "core infrastructure" which is important for economic growth. It is clear that emphasis has been specifically laid on the Infrastructure industry and to look for better and efficient ways of recovery from the COVID-19 Pandemic.
Overall, the Budget 2022-23 appears to achieve a good balance. The Federal Government intends to provide substantial financial assistance to the States, which is anticipated towards pushing the capital expenditures agenda. Incentivization of PLI for high efficiency solar module manufacture, battery swapping policies, EV ecosystem support, and other measures are all in place to combat climate change and promote renewable energy.
According to EY, "The Budget 2022 has stayed away from big announcements on new projects in the Indian ports and airports sector. Extension of concessional corporate tax rate of 15% to infrastructure sector i.e. services did not find mention in the Budget. Overall, Budget re-emphasizes virtuous investment cycle which is likely to create employment opportunities and propel sustainable economic growth."
The notable inclusions of Budget 2022 are as follows :
The PM Gati Shakti National Master Plan
The PM Gati Shakti National Master Plan was announced with the agenda of development of 100 PM Gati Shakti Cargo terminals for multimodal logistic facilities within a three-year time frame. The Scheme which was launched in October, 2021 provided for a digital platform bringing 16 Ministries including Railway and Roadways together for integrated planning and coordinated implementation of infrastructure connectivity projects. The Finance Minister further in her Budget speech said "One product one railway station will be popularized, 400 new Vande Bharat trains be introduced". The goal of making logistics connectivity as frictionless as possible in India. Financed by Rs. 20,000 crores, 25,000 kilometres of national highways will be added to the network. A plan for expressways will be developed to ease the flow of people and goods at a faster pace. Small farmers and small and medium-sized businesses will benefit from new products and logistics services developed by the railways.
According to recent announcements on green bonds, the National Infrastructure and Investment Fund (NIIF), and the National Small Industries Corporation (NSIC) Fund of Funds' emphasis on renewable energy, infrastructure finance has become more mainstream. The budget mentions blended financing as an option for the rural economy and social sector in particular. The Social Stock Exchange, which was previously announced, will be tied to this effort once more.
Infrastructure status to Data Centre Industry
India is fast emerging as a choice for data center majors. According to recent reports , it is estimated that a substantial investment has been planned and committed for data centers development in the country and global firms' contribution out of this is more than 65%.
The Union Budget's announcement regarding giving data centers and other energy hosting institutes infrastructure status is an important step towards boosting the digital ecosystem and promoting infrastructure to greater heights in India. In addition, other initiatives announced such as DESH-Stack-e-portal, National Digital health ecosystem, digital content for students and most importantly the announcement for opening a digital university would prove highly beneficial for data centers. The step would facilitate data center service providers' easy and increased access to credit from national and international lenders. Financing for a longer period at competitive terms would also become easier which in turn could provide impetus to build data center infrastructure in India. Further, the concept of "Edge Data Centers" could also find increased demand with the initiative to lay optical fiber infrastructure in rural areas.
The MSME Sector
The MSME sector has been shown a ray of light and hope with the announcement of measures to unlock rapid recovery and overall growth of the MSME sector. The reliefs granted to the MSMEs pertaining to the extension of the "Emergency Credit Line Guarantee Scheme (ELGS)" until March, 2023 and the guarantee cover thereof will also witness an increase by Rs. 50 Thousand Crore bringing the total cover to Rs. 5 Lakh Crores. This shall pave a recovery road for the MSME sector and consequently head towards sustainable development. Setting up of 75 digital banks, an integrated portal for MSMEs, 100% digitization of post offices and central bank digital currency are good moves welcomed by the MSMEs. The interlinking of Udyam, e-Shram, NCS & ASEEM portals and providing services like credit facilitation and entrepreneurial opportunities shall provide apt aid in the growth of the MSME sector which shall also encourage the much needed contribution of the MSME to the "Atmanirbhar Bharat". The incentive on creation of One Person Companies (OPCs) without any restrictions on paid-up capital and turnover is a wonderful announcement. Also allowing the conversion of an OPC at any time into any other type of company and reducing the residency limit for an Indian Citizen to set up an OPC from 182 days to 120 days would facilitate NRIs to incorporate OPCs in India which would boost NRI investment in India and could be a win-win situation for both parties.
The only dismay for the MSME turned out in the fact that no reduction in the GST rates for MSME while an attractive reduction has been made for the corporates from 12 per cent to seven per cent.
Other Takeaways:
Rationalization of taxation of JVs which are taxed as AOPs – Surcharge reduced from 37% to 15%.
Implementation of Prime Minister's Development Initiative for North-East, PM-DevINE, through the North-Eastern Council. It will fund infrastructure development projects based on felt needs of the North-East. An initial allocation of ` 1,500 crore will be made.
Parvatmala: National Ropeways Development Programme – Contracts for 8 ropeway projects for a total length of 60 KM to be awarded in 2022-23 under PPP mode. Preferred ecologically sustainable alternative to conventional roads in difficult hilly areas.
Contracts to be awarded in 2022-23 for implementation of Multimodal Logistics Parks at 4 locations on Public Private Partnership Mode.
In order to achieve target of 280 GW of installed solar capacity by 2030, additional allocation of Rs.19,500 crore for PLI scheme for domestic manufacture of high efficiency modules.
Sovereign Green Bonds to be issued for mobilizing resources for green infrastructure – proceeds to be deployed in public sector projects to reduce carbon intensity.